Introduce yourself, tell me about your studies and what you like to do outside of work?
I have a PhD in Neuroscience and I chose Neuroscience because I've always wondered how one organ can control a whole body, fascinating right?

I love nature, I like to go hiking and just try and keep myself as active as possible. I once walked along the border of France & Spain, The Pyrenees to be precise!
It looks like you've studied/worked in several different cities, which is your favourite?
I would say that my favourite place to study/work would be Bordeaux, this is where I fell in love with super-resolution microscopy and my son was born there, some great memories.

Oxford is also a really great place to live and work, I love the Natural History Museum.
Can you describe a typical day in your role as an Application Development Scientist?
I come from a user's perspective, which is quite unique here at ONI. I guess we are the in-house testers of the microscope, we want to deliver applications that can be useful for our customers. The challenge for me personally is that we need to cover such a wide range of biological material and I don't have knowledge in all of these areas.

We are currently focusing on immuno-oncology which is a particularly fascinating area for me.
What do you enjoy most about working at ONI?
I really like the people that I work with, not only are they brilliant people but I am also able to learn a lot about different subject areas such as chemistry for example. In addition to the science, I am learning a lot more about the commercial aspects of a business, including how we reach out to potential customers.

I will soon be carrying out a demonstration to a potential customer and I am excited to see how people react to seeing their work in super-resolution. I am also really proud to be associated with a company that is trying to democratise this technique.
Tell us something that we might not know about you...
I first drove a car when I was only four years old and nearly fell down the crater-of-mount-st-helens, something which still terrifies my parents to this day!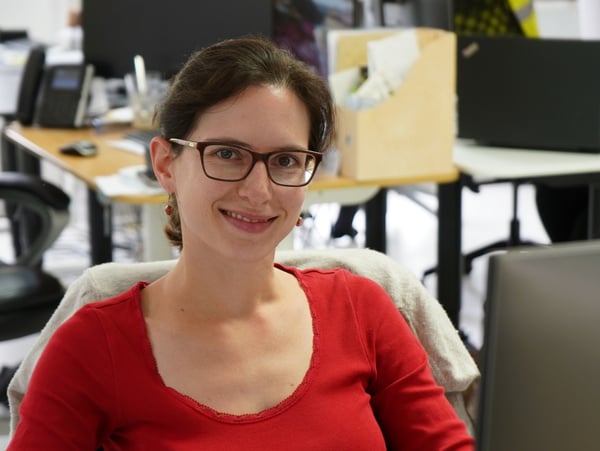 Follow us on Twitter!
Share this article: