Tell us about yourself Chris...
Before joining ONI I was working for a recruitment company where I specialised within the Life Sciences industry. I was speaking with a candidate one day when I heard about ONI, I was instantly curious and keen to work with such amazing technology. We started collaborating and after placing 15 people in to the business I was approached about a position here.
Why did you choose to join ONI?
ONI has ambitious goals, it's great to be part of the team supporting those. I am not a scientist and therefore can't contribute to some of the more technical challenges but I am able to help by bringing those individuals into the business. It's a slightly over-used phrase but I am genuinely learning something new every single day, sometimes about general business operations but more often than not about science. I have to admit that science was not my favourite subject at school, however I think that's because I didn't understand how it was applied to every-day life. Since joining ONI I have become so much more aware of the real life applications, I'm fascinated!
In addition to learning about science, I am also learning about different cultures/backgrounds. We have over 30 different nationalities represented at ONI which is also a new experience for me.
What do you enjoy most about working at ONI?
I am fortunate in my role that I am able to interact with most people within the business, Talent/HR is very much like that. Initially when I joined I really enjoyed working with people that I had previously dealt with at my former company, seeing them be successful here gives me a real sense of satisfaction.
I think if I had to highlight one key area it would be seeing the company grow and become successful. We have an 'all hands' meeting once a month and we get to hear about the different projects that people are working on. I find these meetings truly inspirational and feel genuinely privileged to be here.
What do you do on a daily basis?
Excellent question! My role is always evolving and that's one thing I love about being here, no day is ever the same. Broadly speaking, I am responsible for sourcing potential candidates, screening and interviewing them alongside our Head of Talent and the hiring managers. In addition to that I liaise with our external recruitment partners, meet with hiring managers and try and challenge myself every day.
As I eluded to earlier though we are encouraged to take on and own as much as we want to, like this blog for example. I am a huge believer in our brand I want to tell the world about us. I'm always keen to speak with people, I love talking! It doesn't matter whether you're actively looking for a new role now or whether you won't be looking for another 6 months - it's good to talk.
Why would you encourage readers to reach out to ONI Talent Team?
I would encourage people to reach out to learn more about us. We have some incredible technology and I truly believe that we are on the verge of something incredible. I feel as though sometimes there is this perception that you must have a PhD to work at a company like ours, that's not true - I don't have a degree!
I would also say that until you're here you don't realise how special ONI is. Whilst I was working at my former company I knew that the technology here was good and that the people were special, but not this special.
I often speak to people and they say that they've been tracking our progress for a while but never reached out for a chat, please do reach out. If there isn't an open vacancy that suits your skill-set right now, there may be again in the future - so let's get the process started.
Tell us something that we might not know about you...
I was born on Christmas day and I once snapped my humerus whilst arm wrestling a barman in Turkey, which was anything but funny!
Thank you!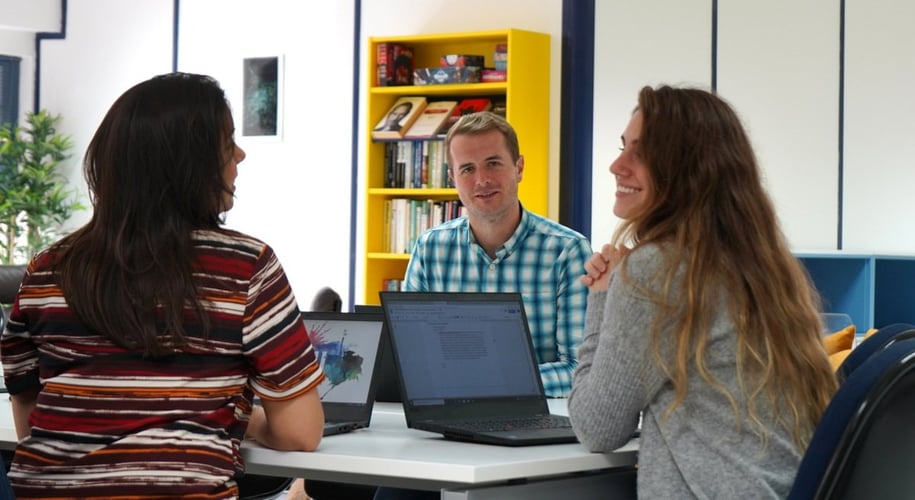 Follow us on Twitter!
Share this article: