We're excited to reveal more about a day in the life here at ONI. This week we're talking to one of our Research Scientists - Yaoyao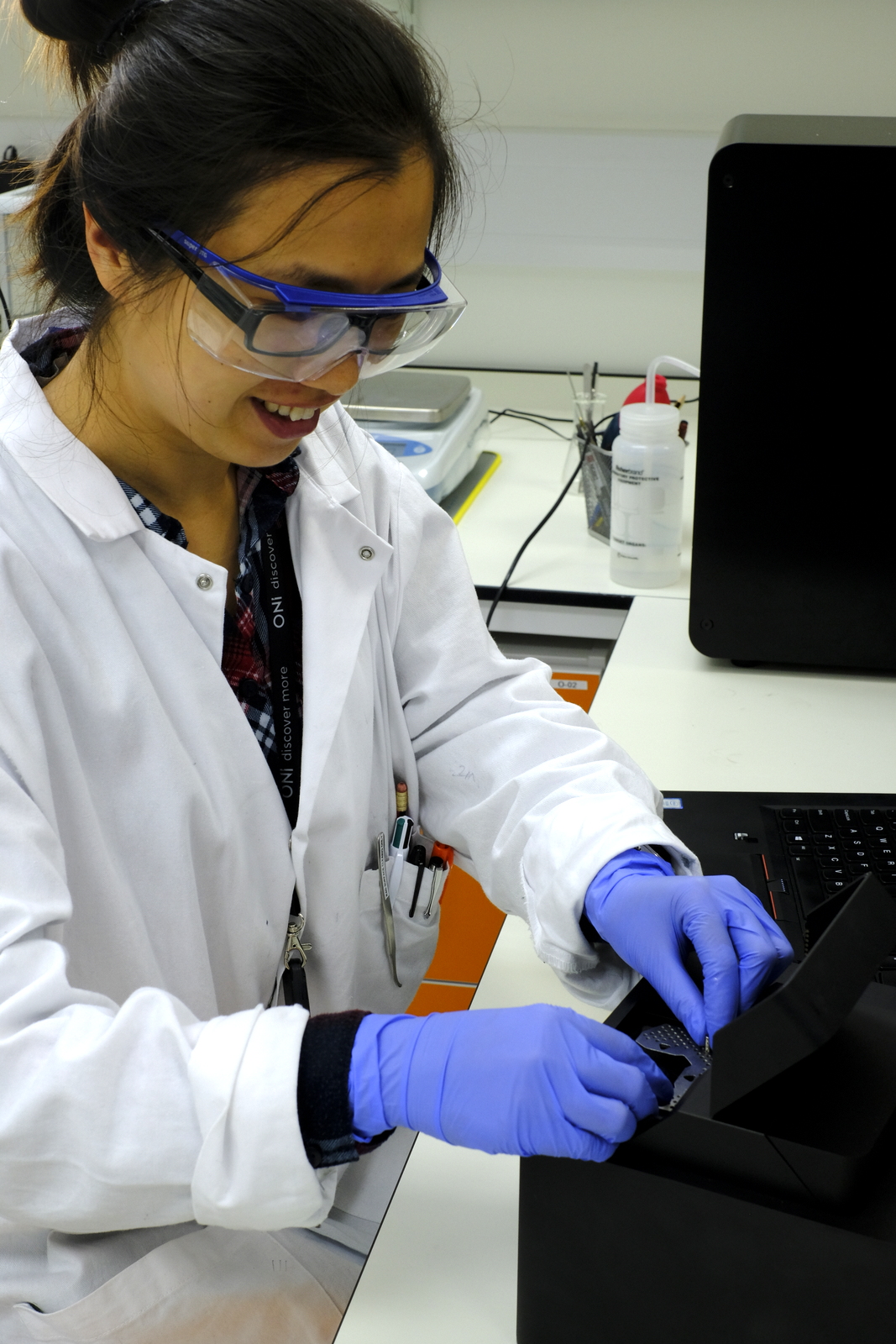 Introducing ONIee of the week
| | |
| --- | --- |
| Name: | Yeoyeo Xiong |
| Born: | China |
| Title: | Research Scientist |
| Joined: | September 2018 |
Please introduce yourself...
I was born in China and then decided to study in Australia. I was initially studying at the Australian National University before coming to Oxford to
do my PhD in Organic Chemistry.
What attracted you to ONI?
Initially I learnt about ONI through the Oxford News, I then checked out the company online. During my research I noticed our CEO's LinkedIn profile and reached out to congratulate him on his achievement. I think it must have been around two years later that a recruiter ended up contacting me about a role with ONI, I came down and met with Bo and was offered to join!
When did you initially become interested in chemistry?
I was initially doing a double degree in Australia (BSc Accounting & BSc Chemistry) and I undertook a few research projects and really enjoyed the lab-side of the work – I liked the idea of creating new things with my own hands.
What do you enjoy most about working at ONI?
I like the idea of achieving very ambitious goals, we are all working hard as a team and we share a great sense of achievement when we meet the targets. We aren't always successful with each experiment but it's nice to work with a group of people who are all pulling in the same direction, we learn from everything that we do.
Tell us about your team...
The team is made up of eight scientists who all come from different backgrounds; biochemists, biophysics, biologists for example. My team is quite diverse in terms of experience and backgrounds, everyone is an expert in one specific area and one of the things we enjoy the most is that we share experiences as we all want to learn from each other.
Can you describe a typical day/week?
Every week is very different, each day throws up lots of different challenges. We have deadlines/general goals in mind, but we often end up deviating away from these – this is why I love R&D. It's safe to say that most of my time is spent in the lab though!
Follow us on Twitter!